November 6, 2018

Take Your Accident Prevention Instruction to the Next Level
Targeting Training Can Aid in Reducing Crashes
By Jill Schultz, editor, J. J. Keller & Associates, Inc.
Defensive driving, adverse driving conditions, and safe backing techniques are all familiar (and important) training topics when it comes to accident prevention. Recurrent training on these topics can raise driver awareness and reduce accidents and incidents. But once you've got training in place, what's next? Targeted training may be the next step.
According to a recent study by the American Transportation Research Institute (ATRI), specific truck driving behaviors had a significant impact on predicting a driver's chances of being involved in a future accident.
The Crash Predictor Model found that the drivers with a "reckless driving" or "failure to yield right of way" violation had a more than 100 percent increase in the likelihood of being involved in a future accident. Taking a close look at each of your drivers' safety performance can aid in creating a targeted training program.
Driving records
Motor carriers must review each driver's driving record at least once each year. Many motor carriers conduct these reviews more frequently as a matter of policy. So, what are you doing with those reviews when you find violations for high-risk behaviors, such as reckless driving or failure to yield right of way? Use this information to assist you in selecting candidates for topic-specific training on these high-risk behaviors.

Performance reviews
Performance reviews are another tool that can be used to select candidates for targeted training on selected topics. Look for patterns or trends identified in performance reviews.
For example:
Are accidents an issue? What types of accidents occur most frequently?

Is vehicle or freight damage common for the driver? What type has occurred, and how did it happen?

Does this driver have many maintenance issues that could be traced back to driving performance?
Session creation
When creating a targeted training session, make sure you stay on task and address the issue at hand. For example, a reckless driving session may focus on speed and space management, defensive driving, and company policy. Focused, targeted training will be most effective at correcting undesirable behaviors.
About the author: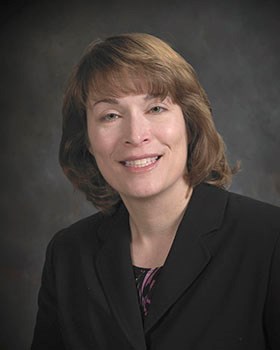 Jill Schultz is an editor with J. J. Keller & Associates, a nationally recognized compliance resource firm. The company offers a diverse line of products and services to address the broad range of responsibilities held by transportation and safety professionals. Schultz specializes in topics such as the Federal Motor Carrier Safety Regulations and state intrastate safety regulations, including driver qualification, hours of service, and alcohol and controlled substance regulations. She is the editor of J. J. Keller's Trucking Safety Guide, Transportation Safety Answer Manual, Transportation Safety Training Newsletter, Driver's Report, Driver's Guide to the FMCSRs, and Tractor-Trailer Driver Training Manual. Her work has also been published by trade magazines, including Driving Force, Big Rig Owner, NAPFTDS Learning Curve, Heavy Duty Trucking, and Industrial Safety & Hygiene News. For more information, visit www.jjkeller.com and www.jjkellerlibrary.com.