February 5, 2020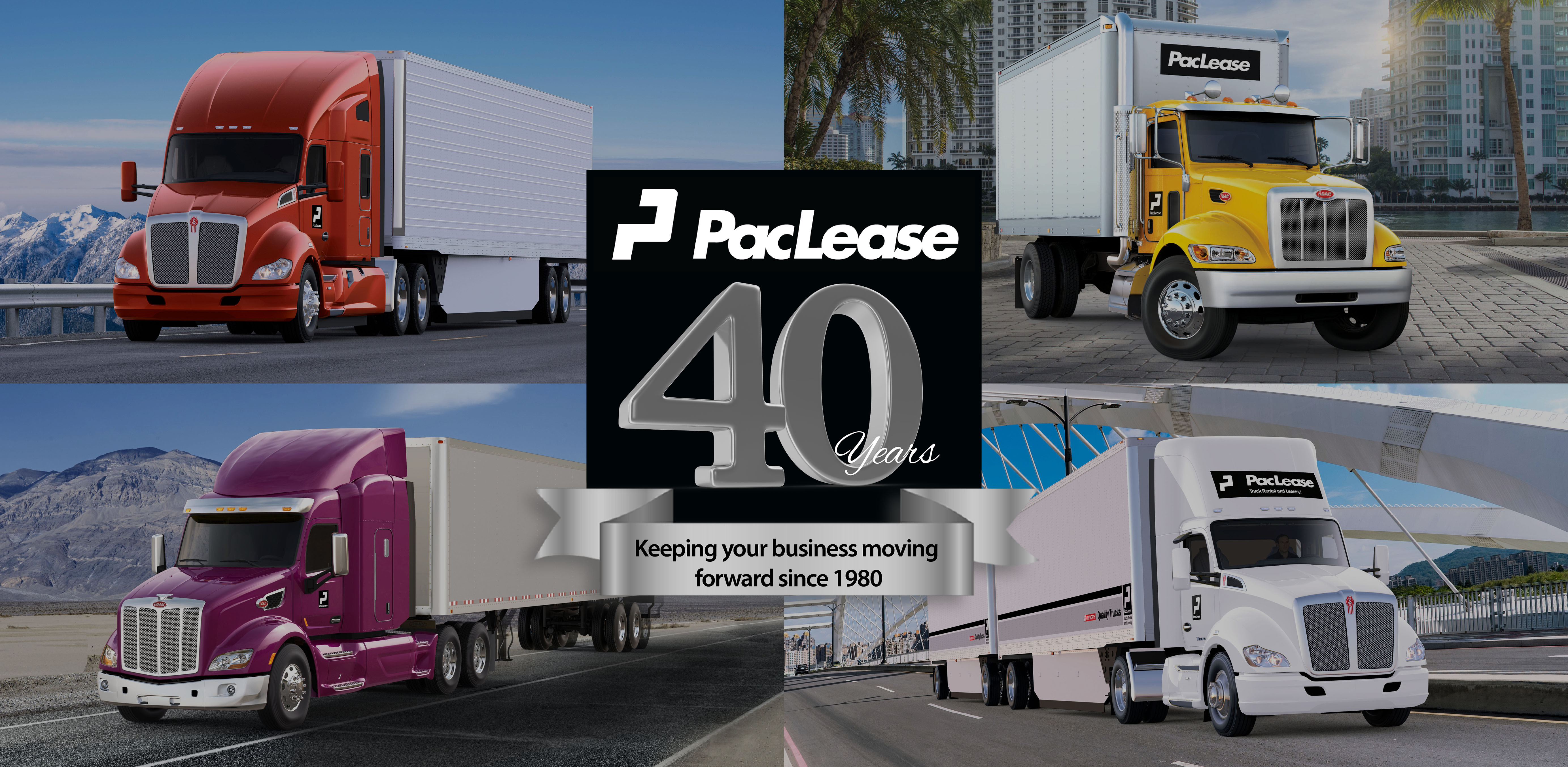 PacLease: Celebrating 40 Years of Service
By Ken Roemer, President of PACCAR Leasing
Four decades of commitment to keeping our customers business moving forward is a milestone worth celebrating. This June, PacLease is excited to celebrate its ruby anniversary and the people who work constantly to get us to this point.  
When we started in 1980, Jimmy Carter was president and Ted Turner was getting CNN off the ground. In Washington state, Mount St. Helens erupted. That year also marked the end of deregulation in the trucking industry. That monumental ruling opened up trucking and transportation to all who wanted to enter. It's how we know trucking today and why we take our commitment to quality, performance, and reliability in the industry seriously.
As president of PACCAR Leasing, I like to look back to where we have been, what we have accomplished, and most importantly, where we are going. We started humbly with 17 locations in 1980. Today we have more than 450 service locations throughout the U.S. and Canada. Globally, we have PacLease operations in Mexico, Europe and Australia. All are proving very successful with sustained growth.
Our total global fleet size is now at 40,000 trucks and that accomplishment could not have been done without the people who support PacLease: the devoted team members we have at our PACCAR Leasing locations, and the Kenworth, Peterbilt and DAF dealers who operate PacLease franchises throughout the world. There is a dedication to quality and service that is rarely seen elsewhere and I could not be more proud of our PacLease network.
Another reason PacLease has been so successful has been the trucks we rent and lease. In my opinion -- and I know it's shared by many – there simply are not higher quality trucks than Kenworth, Peterbilt and DAF.
 There is solid and innovative engineering behind each brand, which gives our customers excellent fuel economy, reliability and driver comfort. Those three elements in a truck are what help keep our customers running profitably. We back that with what we consider to be the best service network in the industry.  This is because our PacLease locations are Kenworth or Peterbilt dedicated, know their respective brand of trucks inside and out, and have meticulous maintenance practices in place to maximize uptime. Couple that with how our sales teams work with our customers to spec trucks to their exact needs, and it gives us a recipe for success. That combination is something other leasing companies simply cannot offer. It is what sets PacLease apart and contributes to our continued growth.
What's ahead for PacLease? Exciting times. Truck technology continues to grow at a pace never seen before. With remote diagnostics, trucks tell us 'what's happening' prior to their arrival in the shop – this allows us to triage trucks in advance to get repairs done quickly, saving valuable drive time. Moreover, with all the data being collected on trucks, predictive maintenance versus preventive maintenance is becoming more of a reality. It is the connected truck and PacLease is the connected leasing company that puts it all together.
We also see more trucks, as a whole, going into full-service leasing and rental. More than 50 percent of private fleets today use full-service leasing to some degree.  Overall, more than 20 percent of the total Class 6-8 trucks coming into the market are going into full-service lease and rental. PacLease alone experienced a 19 percent new vehicle growth rate last year. Our customers want to get into a truck with the latest technology and make deliveries. They don't want to worry about upkeep, hiring technicians, dedicated maintenance facilities or the overhead that comes with it. That is where PacLease shines, and will continue to shine.
As we enter our anniversary year, I want to thank our internal PacLease team for all of their hard work and dedication they put forth on a daily basis. PacLease is about more than just great products; we're also about great people. That has been the key to our success over the past 40 years. The combination of great people and great products will continue to drive us into the future as we keep our customers business moving forward.