PacLease Helps Skagit Transportation Maintain Preferred Status as a Top Carrier
August 5, 2022
Like many successful trucking companies today, change and diversification drive the success of Skagit Transportation, headquartered in Mount Vernon, Washington.
The company was originally started by Bud and Dode Egbers in the 1940s, hauling grain and hay on their four trailers for local farmers. That grew to hauling bulk foods and ag products throughout the Northwest and into British Columbia.
With new ownership in the 1990s, the company continued to expand, picking up contracts for more general freight – including hauling dry, frozen and refrigerated goods.
Today, with 103 company trucks and additional capacity through owner-operators, the company is a fixture in the Northwest. It has hauled cranberries for Ocean Spray for more than 50 years.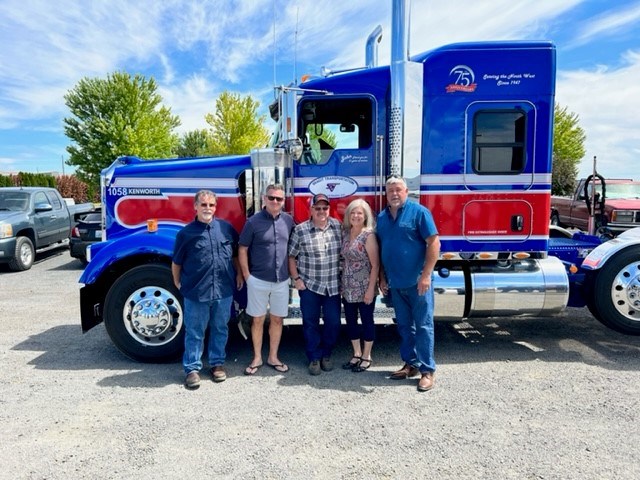 Skagit Transportation has also grown its ag-hauling business with Cargill, and Lamb Weston, while handling loads for Amazon and Serta Simmons. The company also is in the midst of a 10-year contract working with a local municipality in the hauling of biosolids.
"With every account, we've found growth opportunities," said Dan Boffey, president of Skagit Transportation. "We strive to become each account's preferred carrier through on-time deliveries and excellent customer service. That effort has certainly paid off when we look at our rankings with our customers."
Over the years, it has expanded its terminals to include hubs in Quincy, Seattle and more recently Pasco in eastern Washington. Historically, the company had been in truck ownership, but in 2018 the company re-evaluated that decision and opened the door to full-service leasing. "Leasing gives us the ability to know and budget our costs, while keeping our expenses off the balance sheet," said Boffey. "There certainly are advantages to leasing from an accounting viewpoint."
The company is leasing trucks from their local PacLease franchise. "And it's been a great decision to augment our owned fleet," said Boffey. "We're operating our PacLease units – a mix of Kenworth T680s and T880s – for our longer, higher mileage routes, while keeping our owned units in more local operations that are close to our terminals."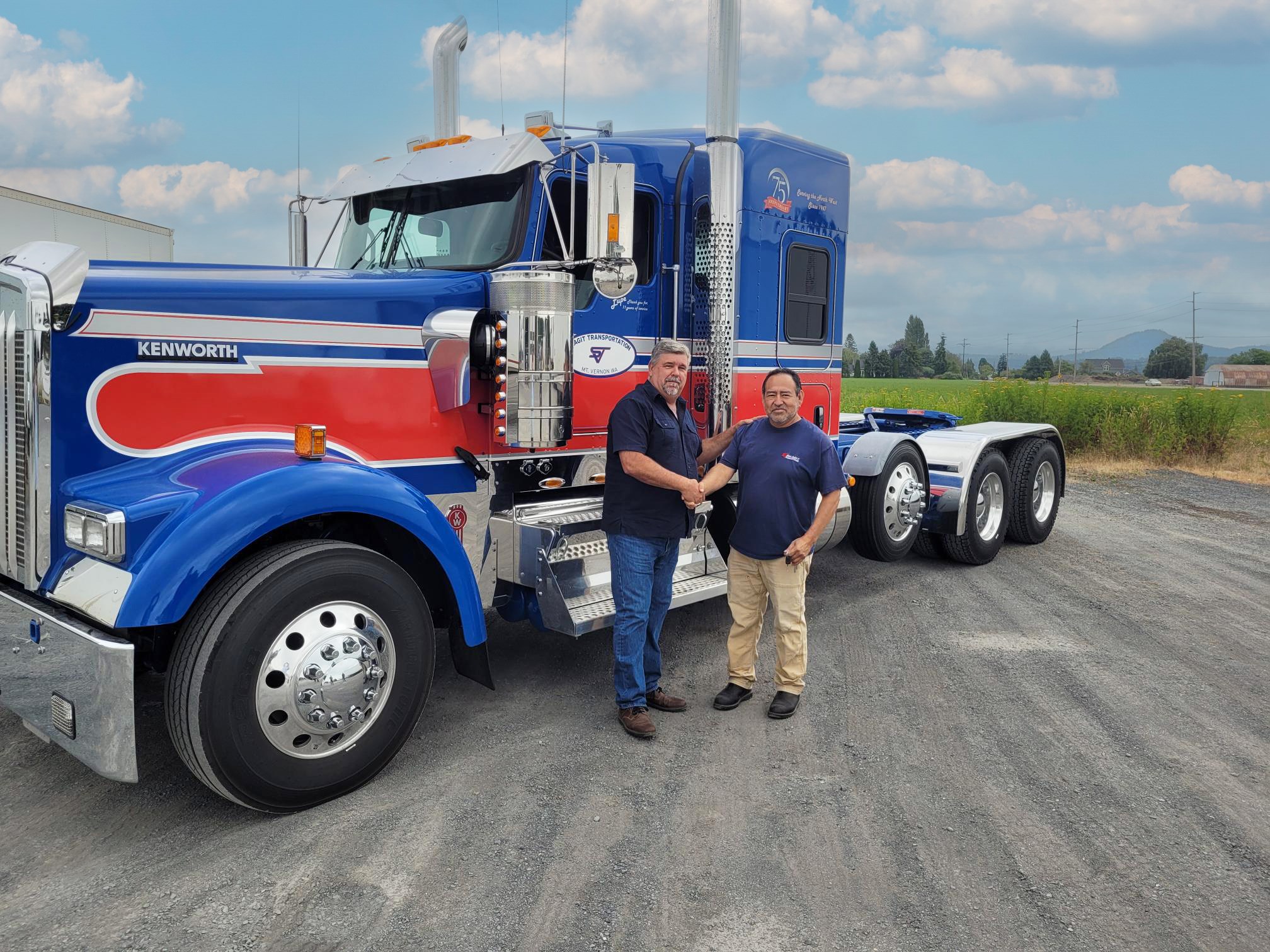 The T680s are used primarily for hauling dry vans for Amazon on a line-haul route from the Seattle area to Spokane. The Kenworth T880s are spec'd for heavier duty ag use. "In Washington and in bordering states, the weight limit is 105,000 pounds, so we're one of only a handful of trucking companies in our region that is specifically set up for these heavy hauls," said Boffey.
"This gives us an advantage in grossing out our loads."
Since it specializes in more regional loads, most drivers get home every night, but 33 of their trucks are spec'd with sleepers (mostly 52-inch) to handle longer multi-day routes that can go into Oregon, Idaho, California, Nevada, Arizona and Utah. The PacLease trucks average 120,000 miles per year and are spec'd with Cummins 15-liter engines, rated at 550 hp and driven through 13-speed automated transmissions.
Since Skagit Transportation had three existing maintenance facilities, PacLease worked with Boffey and JR Abrams, vice president of operations for Skagit Transportation, contracting with their certified technicians to work on the T680s and T880s for normal PM schedules. Other maintenance or repair work is handled through PacLease locations. "This was a great solution, utilizing our own facilities and trained technicians – and it helps with uptime since the PacLease trucks don't have to leave our terminals," said Abrams.
Abrams said the Kenworth T680s and T880s have been well received by Skagit drivers. "They like the trucks and how comfortable they are," he said. "They certainly help in our driver retention efforts."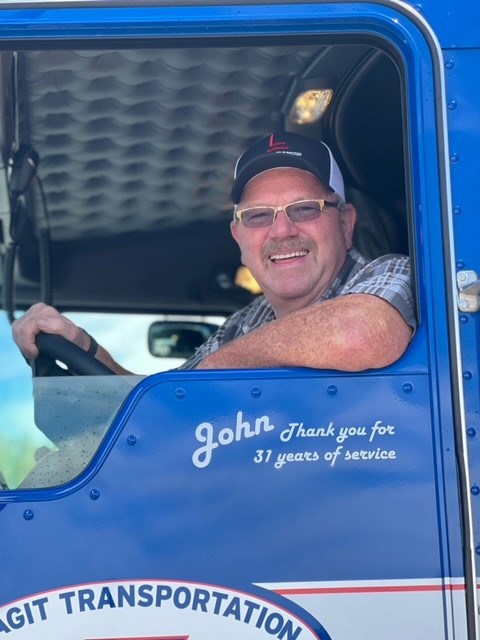 "And, the trucks represent our company well," he added. "Our customers have noticed – they see our Kenworths and know we are investing in quality equipment to ensure we continue with on-time deliveries."
Recently, two very special PacLease Kenworth W900Ls were delivered to Skagit Transportation. "Those are our new flagship trucks to help us celebrate our 75th anniversary," Abrams said. "They feature our original logo and look amazing. Our drivers didn't know about the trucks, so it was a big surprise when they arrived at our Mount Vernon and Quincy terminals."
The trucks feature 62-inch flattop sleepers and have the Kenworth Diamond interior package with leather seats, custom lighting and plenty of chrome. "Two of our senior drivers have the privilege of driving the trucks on routes through Washington, Oregon and Idaho. John Gilroy, who has been driving for 31 years, and Lupe Olivares for 11 years, take great pride in the job they do and the equipment they operate," said Abrams. "The trucks are a great way to kick off our Diamond anniversary." 
As Skagit Transportation continues to expand, Boffey said PacLease will expand with them. "It's been a great relationship. We're all about quality and being the preferred carrier for our customers. PacLease has the same philosophy."