October 11, 2021

Grant Money to Jump-Start Electric Vehicles
Dusty Garland, Grant Writer – Peterbilt Motors Company
As environmental impact has become a staple consideration of fleets across North America, battery electric vehicles (BEVs) are now the leading solution for zero emission deliveries. Federal and state organizations are using grants to help incentivize early adopters of these zero emission technologies.
Diesel Replacement Programs
The most widely available funding comes in the form of "diesel replacement programs." Offered at the national, state, and even local levels, these funds are focused on replacing older diesel vehicles with newer, cleaner technologies. These programs are primarily funded through the Diesel Emissions Reduction Act (DERA) or Volkswagen Diesel Emissions Environmental Mitigation Trust. Although the details of each grant vary, these programs tend to follow a similar set of rules and objectives. 
Offer 45% or more towards the purchase of a BEV and charger.

Requires scrapping an older diesel vehicle in the same vocation and GVWR range.

Competitiveness of projects is based on dollar per NOx reductions. This usually focuses the programs towards replacing 1992-2009 vehicles.
Most states have these programs available during the year. Application periods can be brief, so it is important to stay current on upcoming opportunities. 
Fleet Expansion Programs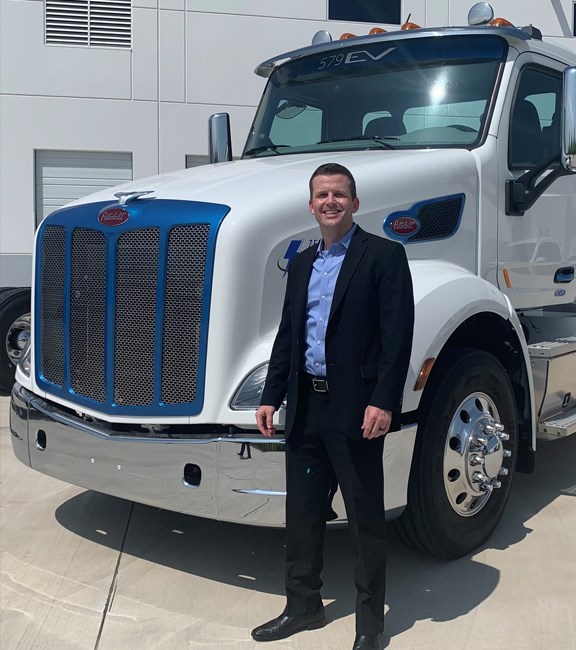 California's Hybrid and Zero-Emission Truck and Bus Voucher Incentive Project (HVIP) was already a premier opportunity in the natural gas space, and is now supporting zero and near-zero emission vehicle purchases. HVIP funds reduce prices at point-of-sale, rather than through reimbursement. Additionally, fleets are not required to scrap existing vehicles. With these attractive features, HVIP funds are claimed very quickly on a first-come, first-serve basis. Speed and preparedness are key, as the funds offered on August 10, 2021 were claimed in a matter of minutes.
Both New Jersey and Massachusetts have added similar programs, respectively under the names NJZIP and MOR-EV Trucks. NJZIP funds class 2-6 trucks, with a class 6 voucher at $100,000. MOR-EV Trucks has incentives for class 2-8 trucks, offering $76,500 at the top end.
As the demand for zero emission trucks increases, programs like these could become more prevalent.
Tips for Success 
When applying for a grant, it is important to understand the scoring criteria by which awardees will be chosen. Here are a few items to keep in mind:
$/NOx – The dollar amount requested divided by the reduction in emissions (NOx, CO2, etc). Granting organizations aim to award money to the most efficient projects, and most environmentally impactful.
Tip: Find out the $/NOx of previous winners in your area and strive to improve upon their score.
Location – The project positively impacting the lower air quality, or the larger population will be favored.
Tip: Research "nonattainment areas" or "disadvantaged communities" in your area.
Bigger is better – Larger projects provide economies of scale, both in purchases of trucks and chargers, as well as ease of administering the grants by the granting authority. They also garner more attention, attracting eyes and dollars to environmental consciousness.
Tip: Aim to propose a larger project. In some cases, this can be done by partnering with other fleets to submit a single application, rather than each submitting a separate, smaller one.
Who Can Help?
PacLease, by being able to offer the full package - the trucks, financing, and maintenance - along with charging stations through PACCAR's collaboration with Schneider Electric and EnTech Solutions. We can offer a turnkey package and help you decide where deploying Electric Vehicles can be most cost effective for you.
Additional Resources
Local Clean Cities organizations are also great resources to find out about upcoming grants. Some grants require partnering with a "not for profit," and Clean Fleets can fill that role or help you find organizations that do. Air Quality Management Districts, Councils of Government, Environmental Quality agencies, and Port Authorities are also important organizations to stay in contact with throughout your grant search.
Learn more about Electric Trucks at PacLease, by visiting https://paclease.com/our-trucks/electric-trucks/. 
More questions about Electric Trucks and EV Infrastructure? Have an Expert reach out by filling out https://paclease.com/contact-an-expert/.
Find out how PACCAR is leading the way, read Press Release: PACCAR Extends Zero Emissions Leadership with Schneider Electric and EnTech Solutions (formerly Faith Technologies) to Provide Comprehensive Battery Charging Solutions.
For more great blogs on EV visit the PacLease blog Electric Fleets are Coming. and the Time to Prepare is Now.